2020 PAW Calendar Photo Contest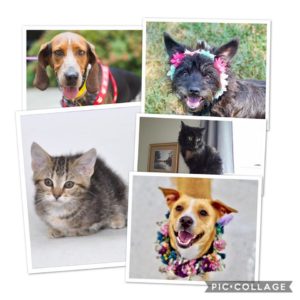 Welcome to PAW's annual photo contest. This is the time of year to show off your favorite rescue pet to your family, friends and their rescue friends everywhere.
There is no fee to enter your pet. See Rules.
Voting is open to everyone and anyone, so make sure to encourage your friends, family, and coworkers to vote. Each vote is $1.00, with a minimum purchase of 5 votes. Votes can be applied to one entry or spread over several entries. Voting fees will provide support for our dogs and cats at Partnership for Animal Welfare. We are completely donation based – Thank You for your Support.
The top 3 pictures with the most votes during the entire contest will win your choice of Prizes.
To enter your pet or vote, go to the contest site.  Voting Ends September 16, 2019 at 7:00:00 PM ET.